Bold Butchery Grill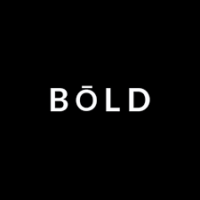 Bold Butchery Grill
Find Halal Chicken, Beef, Lamb, Steaks as well as Gourmet Burgers, Shawarma and Poutine in Victoria. We decided we wanted a place that isn't just local, but feels local. A place where you can come get your meat, cut just how you want it, but a place you can eat at, making it an experience, rather than a chore like grocery shopping. We carry Veal, Lamb, Beef, Goat and Chicken.100% Halal, NO Antibiotics, NO Hormones, NO Steroids.
Based on 6 Reviews

Marco C.
2020-10-16 13:54:11
Lots of options for falafel and chicken shawarma. You can choose from fries, rice or quinoa base.We had a chicken shawarma and a falafel bowl. Both were...
Ula Z.
2020-07-04 10:09:18
Had the chicken sharwama bowl and it was so delicious. Big bowl with yogurt, hummus, chicken and rice.
H E.
2018-06-14 01:35:00
This is got to be one of the cleanest nicest butcher shops in town. Plus they have a grill on the side for fabulous but limited grill options. Shawarma,...