Minute Bakery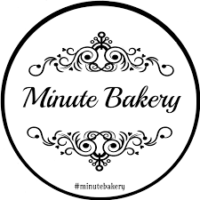 Minute Bakery:
Home to Surrey, BC finest cakes, we at Minute Bakery deliver cakes whipped with love. We bake your dream cakes right. Our highly skilled bakers curate each order as desired. Simple yet delicious, our cakes, pastries, and desserts are meticulously made from scratch.
Be assured, we never compromise on quality. Our all-natural ingredients are sourced hygienically. Wow your taste buds with our exceptional flavours.
From delicious custom cakes to wholesale orders, elaborate wedding cakes or funky theme cakes, cookies, pies, puff pastries, we do it all.