Sahel Market Restaurant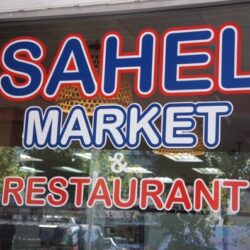 Sahel Market Restaurant
If you want to try truly authentic, affordable, and delicious Persian Cuisine you must stop by and try the many dishes at Sahel Persian Restaurant Broadway Vancouver. We use fresh herbs and vegetables, as well as, beef, lamb, chicken and fish. Many different ingredients are used to flavor our food from pickled vegetables to dried fruits, to saffron, lemon, sumac, and floral waters distilled from rose petals. Many of our dishes are slowly cooked to ensure the maximum flavour profile to your meal.
We utilize chelow (white rice) that is soaked, boiled and steamed. Kababs also form part of the traditional cuisine. Kebabs are made with lamb, chicken, steak, and ground meat. The different styles of kabab vary from a thick and chunky tikka to a finer kabab-barg. To make a ground kabab, the meat is generally marinated with finely chopped onion and lemon juice. Most kababs are served accompanied by herbs or pickles and are eaten wrapped in taftun or sangak flat-style breads.
Based on 16 Reviews
Alan F.
2021-02-06 18:20:35
The food is pretty close to homemade food. Very light and enjoyable. They seem to be short handed sometimes but overall I recommend it.
H H.
2021-01-23 20:16:55
Ordered a takeout .Friendly service. Excellent kebab.My personal favorite: Cholo Morgh with Zeresh (Barberry rice mix served with marinated Chicken Leg)
Jonny M.
2020-01-08 12:39:51
While deciding where to eat, I stumbled upon Sahel Market and Restaurant. They specialize in Persian food. They're located in between Donair Dude and...