Taste of Lahore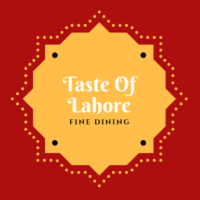 Taste of Lahore: Find Halal Pakistani foods such as Karahi, Tikkas, Nihari, Biryani, Fish Pakora and more. They also serve Halwa Puri weekend Buffet in Surrey. Ghulam Mustafa started Taste of Lahore because he wanted to give people the taste of delicious Pakistani food. Inviting people to learn more about his culture through food. That's why he opened up this new restaurant, allowing people to get the experience of the delicious tasting food; As well as enjoying the fine-dine aspect of the restaurant.
Due to his love and passion for the food business, he has been operating restaurants for 20+ years. His journey started young whilst he was still an adolescent. He discovered he wanted to share his talent and delicious recipes with people. Allowing him to have several years of experience, gaining tons of knowledge on how to operate a restaurant successfully, and satisfying the customers. He has been in this industry for over 25 years.
We want to be the best we can be for our customers. Striving to give the best customer service, great food quality, and cleanliness is our main goal. Please do give us feedback on how we can improve to serve you guys better than ever.